Description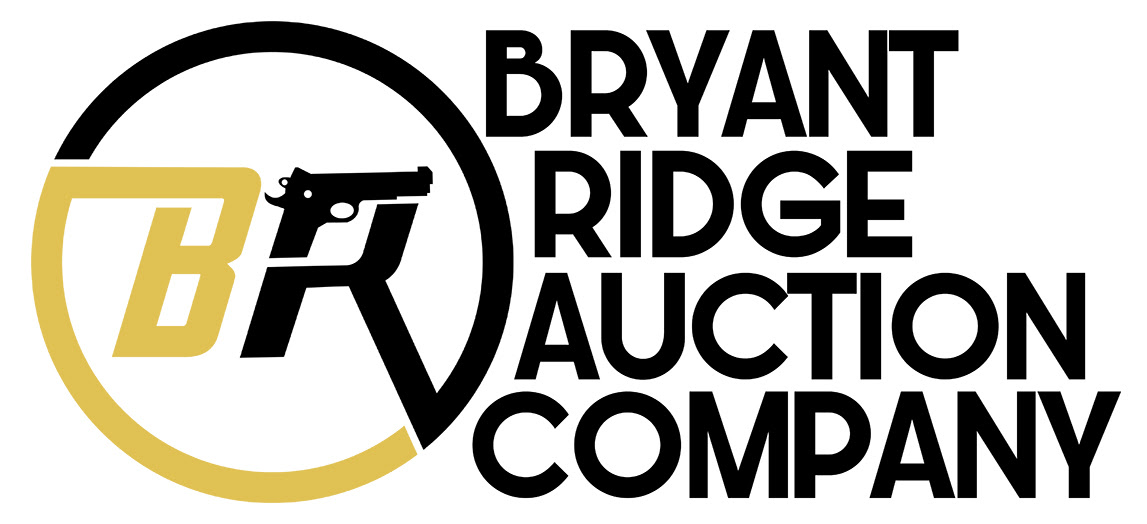 Item Description
Bryant Ridge Auction Company is pleased to present this gorgeous semi-automatic pistol today for a penny start auction, this is the Colt Vest Pocket Model 1908-Hammerless!

SPECIFICATIONS:
Manufacturer: Colt
Model: Vest Pocket Model 1908-Hammerless
Serial: 339598
Date of Manufacture: 1924
Caliber: .25 ACP
Finish: Blue
Barrel Length: 2"
Optics/Sights: Fixed
Stock/Grips: Black Checkered
Action: Semi-Automatic
Markings: Standard
Bryant Ridge's Analysis:


The Model 1908 Vest Pocket is a compact, hammerless, striker-fired, semi-automatic single-action pistol. Manufactured by the Colt's Manufacturing Company from 1908 to 1948, it was marketed as a small concealable firearm which could be easily tucked into a vest pocket for unobtrusive carry. Designed by John Moses Browning, the Model 1908 followed Browning's earlier European version, introduced by Fabrique Nationale de Herstal as the FN Model 1906. Both pistols were chambered for the Browning-invented .25 ACP (Automatic Colt Pistol) cartridge.

Known as the Model "N" internally within Colt, the 1908 Vest Pocket is a diminutive 4.5 inches long, and has a 2-inch barrel. Weighing a mere 13 ounces, it is fed by a six-round single column magazine. The pistol's fixed open iron sights were rather small and rudimentary, but typical for small hideout automatics of its era and adequate for the short range at which it was intended to be used. Colt's advertising and marketing literature of the time highly touted the advanced safety features of the Model 1908, including a standard slide-locking safety catch, as well as a grip safety. In 1916 Colt engineer George Tansley invented a third safety feature for the pistol, the magazine safety disconnector, which prevented accidental firing with the magazine removed. This additional safety device was added to production in 1916 or 1917 in the latter 139,000 serial number range, and patented by Colt in 1917. Proud of the state-of-the-art technology represented by this advance, Colt included a green brochure marking its inclusion with every Model 1908 sold for a year after its introduction. Additionally, in approximately the 280,000 serial number range, the left side slide inscription was altered to include the patent date for the disconnector, also known as the "Tansley Device".



Contents:


This Colt will ship with its factory labeled box and papers as shown in the many photos provided above.



Return Policy:


We gladly offer a 3 day unfired inspection policy from the time that the firearm is delivered to your FFL. Refunds are available for all qualifying orders.
Shipping Details
Handgun Standard Shipping $50.00
Long Gun Standard Shipping $65.00
We strive to ship orders within the close of the following business day after payment and documentation is received.
Payment Details
We accept all forms of Payment including Personal Check, Business Check, PO Money Orders, Certified Check, Etc.
Please note we place a 7 business day hold on shipment, for all non-certified payments.
Return Policy
We gladly offer a 3 day unfired inspection policy from the time that the firearm is delivered to your FFL. Refunds are available for all qualifying orders.

Additional Details
Our #1 priority is customer satisfaction. We want to build a lasting trust in the relationship with our customers, so that you will always look to us for all your firearms needs. If you have any issues with your transactions please contact us, and we will work with you to resolve any issues you may have. We greatly appreciate your trust in us and we look forward to fulfilling all your future firearm needs.
Bryant Ridge also reserves the right to cancel any sales that may occur while gunbroker.com is experiencing technical issues that affects the entire site or a complete site outage, within an hour of the auction ending.
We have an amazing inventory of classic and collector firearms that we are adding to Gunbroker daily. Stay up to date on all of our latest auction by adding us to your favorite sellers list.
About Us
From a small town hobby, to a leader in the investment and collector grade firearms industry. Bryant Ridge Firearms is here to offer the best in quality and customer service when you are looking to unload your collector grade firearm collection.
More Items from Bryant Ridge Co.
View All
Close