Description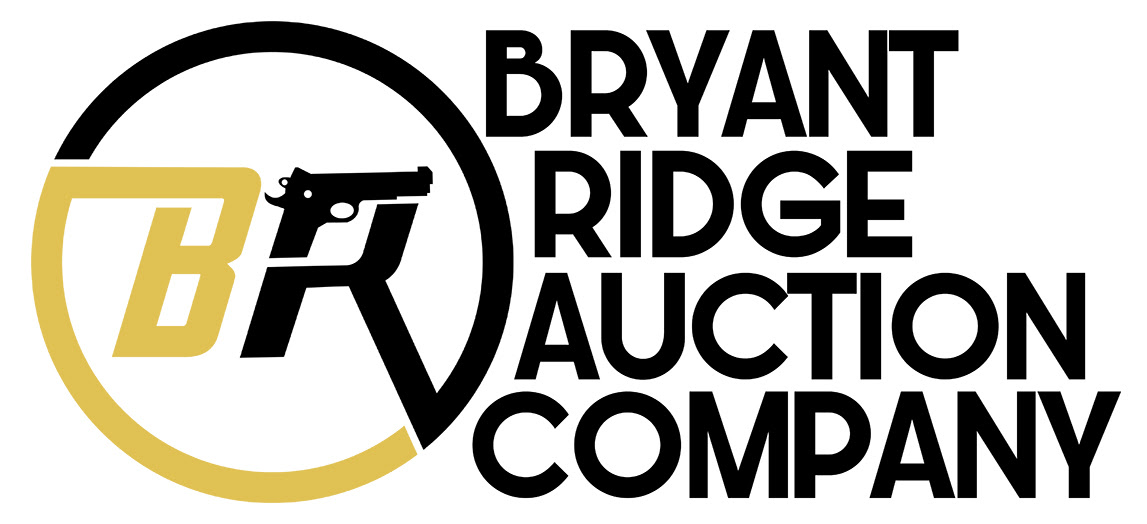 Item Description
Bryant Ridge Auction Company is pleased to present this legendary semi automatic pistol today for a penny start auction today for a penny start auction, this is the Colt 1911A1 with the U.S. Remington-Rand M1911A1 frame!

During the WWII war effort many companies produced the 1911A1 including Colt, Remington Rand, Singer, Union Switch & Signal, and Ithica.


SPECIFICATIONS:

Manufacturer: Colt Frame with Remington-Rand Slide
Model: M1911A1
Serial: 1255663
Date of Manufacture: 1943
Caliber: .45 ACP
Finish: Parkerized
Barrel Length: 5"
Optics/Sights: Fixed Front and Bo-Mar Adjustable Rear
Stock/Grips: Fully Checkered Wood with Gold Colt Medallions
Action: Semi-Auto
Markings: "FJA" Frank J. Atwood Inspector Mark, Ordnance Department Inspection Stamp
Bryant Ridge's Analysis:


Designed by John Browning, the M1911 is the best-known of his designs to use the short recoil principle in its basic design. The pistol was widely copied, and this operating system rose to become the preeminent type of the 20th century and of nearly all modern centerfire pistols. It is popular with civilian shooters in competitive events such as USPSA, IDPA, International Practical Shooting Confederation, and bullseye shooting. Compact variants are popular civilian concealed carry weapons in the U.S. because of the design's relatively slim width and the stopping power of the .45 ACP cartridge.
The U.S. military procured around 2.7 million M1911 and M1911A1 pistols during its service life. The pistol served as the standard-issue sidearm for the United States Armed Forces from 1911 to 1985. It was widely used in World War I, World War II, the Korean War, and the Vietnam War. The M1911A1 was replaced by the adoption of the 9 mm Beretta M9 pistol as the standard U.S. military sidearm in 1985. However, the U.S. Army did not replace the M1911A1 with the Beretta M9 until October 1986, and due to the M1911's popularity among users, it has not been completely phased out. Modernized derivative variants of the M1911 are still in use by some units of the U.S. Army Special Forces, U.S. Marine Corps and the U.S. Navy.



Return Policy:


We gladly offer a 3 day unfired inspection policy from the time that the firearm is delivered to your FFL. Refunds are available for all qualifying orders.
Shipping Details
Handgun Standard Shipping $50.00
Long Gun Standard Shipping $65.00
We strive to ship orders within the close of the following business day after payment and documentation is received.
Payment Details
We accept all forms of Payment including Personal Check, Business Check, PO Money Orders, Certified Check, Etc.
Please note we place a 7 business day hold on shipment, for all non-certified payments.
Return Policy
We gladly offer a 3 day unfired inspection policy from the time that the firearm is delivered to your FFL. Refunds are available for all qualifying orders.

Additional Details
Our #1 priority is customer satisfaction. We want to build a lasting trust in the relationship with our customers, so that you will always look to us for all your firearms needs. If you have any issues with your transactions please contact us, and we will work with you to resolve any issues you may have. We greatly appreciate your trust in us and we look forward to fulfilling all your future firearm needs.
Bryant Ridge also reserves the right to cancel any sales that may occur while gunbroker.com is experiencing technical issues that affects the entire site or a complete site outage, within an hour of the auction ending.
We have an amazing inventory of classic and collector firearms that we are adding to Gunbroker daily. Stay up to date on all of our latest auction by adding us to your favorite sellers list.
About Us
From a small town hobby, to a leader in the investment and collector grade firearms industry. Bryant Ridge Firearms is here to offer the best in quality and customer service when you are looking to unload your collector grade firearm collection.
More Items from Bryant Ridge Co.
View All
Close