Description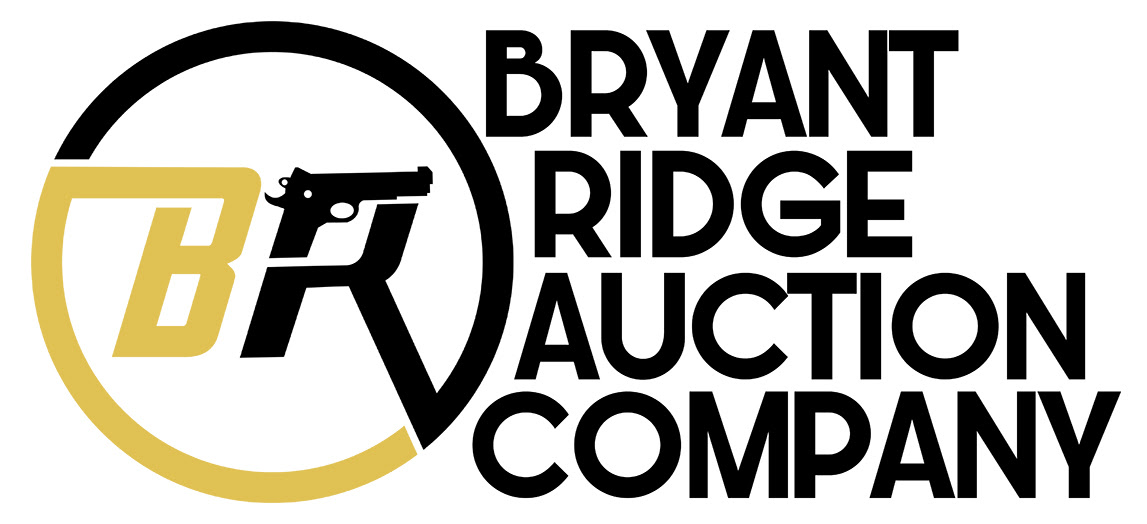 Item Description
Bryant Ridge Auction Company is pleased to present this Historical semi auto pistol today for a penny start auction, this is the Mauser P.38!
Manufacturer: Mauser
Model: P.38
Serial: 1850
Date of Manufacture: 1943
Caliber: 9mm Parabellum
Finish: Blue
Barrel Length: 4 7/8" serrated slide
Optics/Sights: Dovetail blade front / Fixed notch rear
Stock/Grips: Serrated Bakelite
Action: Semi Auto
Markings: German markings and early waffenamt stamp
Bryant Ridge's Analysis:


The Walther P38 (originally written Walther P.38) is a 9 mm semi-automatic pistol that was developed by Carl Walther GmbH as the service pistol of the Wehrmacht at the beginning of World War II. It was intended to replace the costly Luger P08, the production of which was scheduled to end in 1942.
The first designs was submitted to the German Army and featured a locked breech and a hidden hammer, but the Army requested that it should be redesigned with an external hammer. The P38 concept was accepted by the German military in 1938 but production of prototype ("Test") pistols did not begin until late 1939. Walther began manufacture at their plant in Zella-Mehlis and produced three series of "Test" pistols, designated by a "0" prefix to the serial number. The third series pistols satisfactorily solved the previous problems for the German Army and mass production began in mid-1940, using Walther's military production identification code "480".

During WWII, the P.38 was produced by three separate manufacturers: Walther, Mauser, and Spreewerk. To conceal manufacturer identities, each wartime manufacturer used a letter code: ac (Walther); byf (Mauser), and cyq (Spreewerk), followed by the date (e.g.: ac44: Walther 1944 production). Spreewerk did not mark production dates. Pistols were produced in blocks of 10,000 consecutively numbered pistols, with each block having a consecutive letter suffix, to conceal production volume. 1,277,680 P.38s were produced during WWII: 617,585 by Walther in Zella-Mehlis; 372,875 by Mauser in Oberndorf; 287,220 by Spreewerk Grottau. Late in the war, the Spreewerk cyq die broke. Subsequent pistols appear to be marked "cvq" due to the broken die.
About 31,400 pistols are so marked. Spreewerk production ended April 1945.



Condition and Contents:


As you can see in the many high resolution photos, this Mauser is in Excellent over all condition showing much less than average evidence of use and handling over the years that we can see! Additionally, it will come with a leather holster.



Return Policy:


We gladly offer a 3 day unfired inspection policy from the time that the firearm is delivered to your FFL. Refunds are available for all qualifying orders.
Shipping Details
Handgun Standard Shipping $50.00
Long Gun Standard Shipping $65.00
We strive to ship orders within the close of the following business day after payment and documentation is received.
Payment Details
We accept all forms of Payment including Personal Check, Business Check, PO Money Orders, Certified Check, Etc.
Please note we place a 7 business day hold on shipment, for all non-certified payments.
Return Policy
We gladly offer a 3 day unfired inspection policy from the time that the firearm is delivered to your FFL. Refunds are available for all qualifying orders.

Additional Details
Our #1 priority is customer satisfaction. We want to build a lasting trust in the relationship with our customers, so that you will always look to us for all your firearms needs. If you have any issues with your transactions please contact us, and we will work with you to resolve any issues you may have. We greatly appreciate your trust in us and we look forward to fulfilling all your future firearm needs.
Bryant Ridge also reserves the right to cancel any sales that may occur while gunbroker.com is experiencing technical issues that affects the entire site or a complete site outage, within an hour of the auction ending.
We have an amazing inventory of classic and collector firearms that we are adding to Gunbroker daily. Stay up to date on all of our latest auction by adding us to your favorite sellers list.
About Us
From a small town hobby, to a leader in the investment and collector grade firearms industry. Bryant Ridge Firearms is here to offer the best in quality and customer service when you are looking to unload your collector grade firearm collection.
View All
Close