Description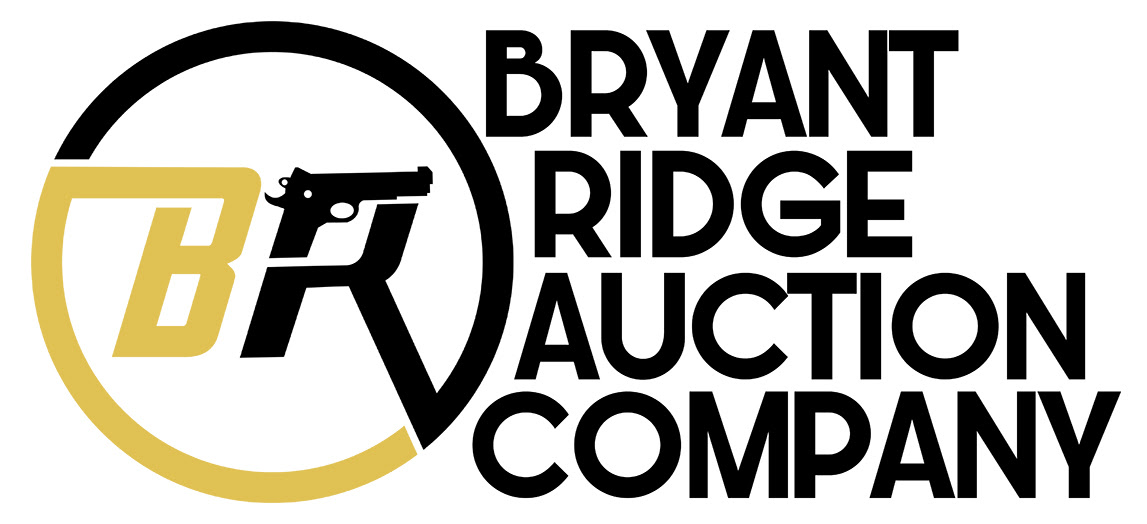 Item Description
Bryant Ridge Auction Company is pleased to present this gorgeous single action revolver today for a penny start auction, this is the Colt Single Action Army!

SPECIFICATIONS:
Manufacturer: Colt
Model: Single Action Army
Serial: SA65295
Date of Manufacture: 1983
Caliber: .45 Colt
Finish: Blue / Case
Barrel Length: 4 3/4"
Optics/Sights: Fixed Front / Trench Rear
Stock/Grips: Factory Ivory Grips
Action: Single Action
Markings: Standard
Bryant Ridge's Analysis:


The Colt Single Action Army (also known as the Model P, Peacemaker, M1873, Single Action Army, SAA, ) is a single action revolver with a revolving cylinder holding six metallic cartridges. It was designed for the U.S. government service revolver trials of 1873 by Colt's Patent Firearms Manufacturing Company, today Colt's Manufacturing Company, and adopted as the standard military service revolver until 1892. It is perhaps the most copied, fraudulently modified to replicate an original Colt SAA, than any other revolver made.

The Third Generation began in 1976 characterized by a change in barrel thread pitch and a solid cylinder bushing replacing the removable/replaceable part from the first and second generations. This Generation production began with ser. no. 80,000SA, and reached 99,999SA in 1978. At this point, the SA suffix changed to a prefix beginning with SA01,001. Serialization reached SA99,999 during 1993. In 1994, production resumed with the increase in popularity of "Cowboy Action Shooting". These models are known either as "Late Third Generation" or sometimes Fourth Generation with the serial number convention changing yet again starting with S02001A and continuing with the "S" prefix and "A" suffix to 2009. Colt currently offers the Single Action Army in one of two finishes: either an all-nickel or blued with color case-hardened frame; in the traditional three barrel lengths: 4¾", 5½" and 7½"; and six chamberings: 32-20, 38-40, 44-40, .38 Special, 357 Magnum or 45 Colt; a total of 36 variations.



Contents:


This Colt will ship with a Colt box, papers, and even the Original sales receipt as shown in the many photos provided above. The condition is what we believe to be SPECTACULAR showing no evidence of regular consumer use or handling that we can see.



Return Policy:


We gladly offer a 3 day unfired inspection policy from the time that the firearm is delivered to your FFL. Refunds are available for all qualifying orders.
Shipping Details
Handgun Standard Shipping $50.00
Long Gun Standard Shipping $65.00
We strive to ship orders within the close of the following business day after payment and documentation is received.
Payment Details
We accept all forms of Payment including Personal Check, Business Check, PO Money Orders, Certified Check, Etc.
Please note we place a 7 business day hold on shipment, for all non-certified payments.
Return Policy
We gladly offer a 3 day unfired inspection policy from the time that the firearm is delivered to your FFL. Refunds are available for all qualifying orders.

Additional Details
Our #1 priority is customer satisfaction. We want to build a lasting trust in the relationship with our customers, so that you will always look to us for all your firearms needs. If you have any issues with your transactions please contact us, and we will work with you to resolve any issues you may have. We greatly appreciate your trust in us and we look forward to fulfilling all your future firearm needs.
Bryant Ridge also reserves the right to cancel any sales that may occur while gunbroker.com is experiencing technical issues that affects the entire site or a complete site outage, within an hour of the auction ending.
We have an amazing inventory of classic and collector firearms that we are adding to Gunbroker daily. Stay up to date on all of our latest auction by adding us to your favorite sellers list.
About Us
From a small town hobby, to a leader in the investment and collector grade firearms industry. Bryant Ridge Firearms is here to offer the best in quality and customer service when you are looking to unload your collector grade firearm collection.
More Items from Bryant Ridge Co.
View All
Close