Description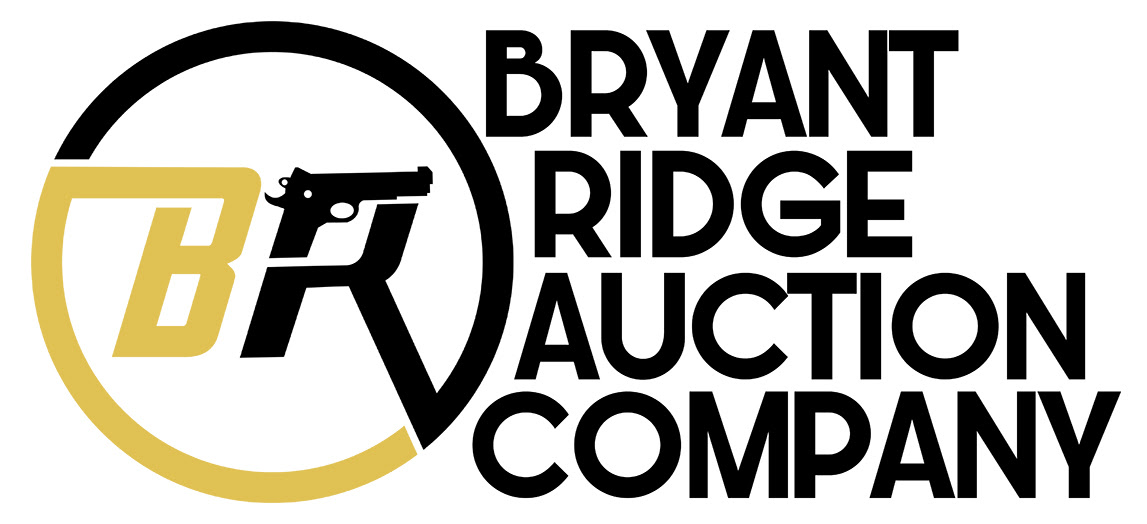 Item Description
Bryant Ridge Auction Company is pleased to present this 50 Anniversary semi auto rifle today for a penny start auction, this is the Ruger 10/22!
Made to celebrate the Ruger 10/22 50 years.
Manufacturer: Ruger
Model: 10/22 50th Anniversary
Serial: 0002-64467
Date of Manufacture: 201
Caliber: .22 Long Rifle
Finish: Blue
Barrel Length: 18 1/2" Man
Optics/Sights: Gold mable bead front / Foldable rear
Stock/Grips: Monte carlo wood stock w/ laser engraved grips
Action: Semi Auto
Markings: Standard
Bryant Ridge's Analysis:
The
Ruger 10/22
is a series of
semi-autom
atic rifles
produced by
America
n
firearm manufacturer
Sturm, Ruger &
Co.
, chambered for the
.22 Long Rif
le
rimfir
e
cart
ridge
. It uses a patented 10-round
rotary
magazine
, though higher capacity
box maga
zines
are also available. The standard
carbin
e
version of the Ruger 10/22 has been in production continuously since 1964,
making it one of the most successful rimfire rifle designs in history, with numerous
third party manufactu
rers
making parts and accessories for upgrading and customization.
The 10/22's aftermarket is so prolific that a complete 10/22 can be built without using any Ruger-made components. A magnum version of the 10/22, known as the 10/22 Magnum, chambered for the .22 WMR cartridge, was made from 1998 to 2006. A .17 HMR version, the 10/17, was announced in 2004, but was only listed in the catalog for two years.



Condition and Contents:


As you can see in the many high resolution photos, this Ruger is in Phenomenal condition showing no indications of consumer use or handling that we can see! Additionally, it will come with the factory labeled box and all contents pictured above.



Return Policy:


We gladly offer a 3 day unfired inspection policy from the time that the firearm is delivered to your FFL. Refunds are available for all qualifying orders.
Shipping Details
Handgun Standard Shipping $50.00
Long Gun Standard Shipping $65.00
We strive to ship orders within the close of the following business day after payment and documentation is received.
Payment Details
We accept all forms of Payment including Personal Check, Business Check, PO Money Orders, Certified Check, Etc.
Please note we place a 7 business day hold on shipment, for all non-certified payments.
Return Policy
We gladly offer a 3 day unfired inspection policy from the time that the firearm is delivered to your FFL. Refunds are available for all qualifying orders.

Additional Details
Our #1 priority is customer satisfaction. We want to build a lasting trust in the relationship with our customers, so that you will always look to us for all your firearms needs. If you have any issues with your transactions please contact us, and we will work with you to resolve any issues you may have. We greatly appreciate your trust in us and we look forward to fulfilling all your future firearm needs.
Bryant Ridge also reserves the right to cancel any sales that may occur while gunbroker.com is experiencing technical issues that affects the entire site or a complete site outage, within an hour of the auction ending.
We have an amazing inventory of classic and collector firearms that we are adding to Gunbroker daily. Stay up to date on all of our latest auction by adding us to your favorite sellers list.
About Us
From a small town hobby, to a leader in the investment and collector grade firearms industry. Bryant Ridge Firearms is here to offer the best in quality and customer service when you are looking to unload your collector grade firearm collection.
View All
Close