Description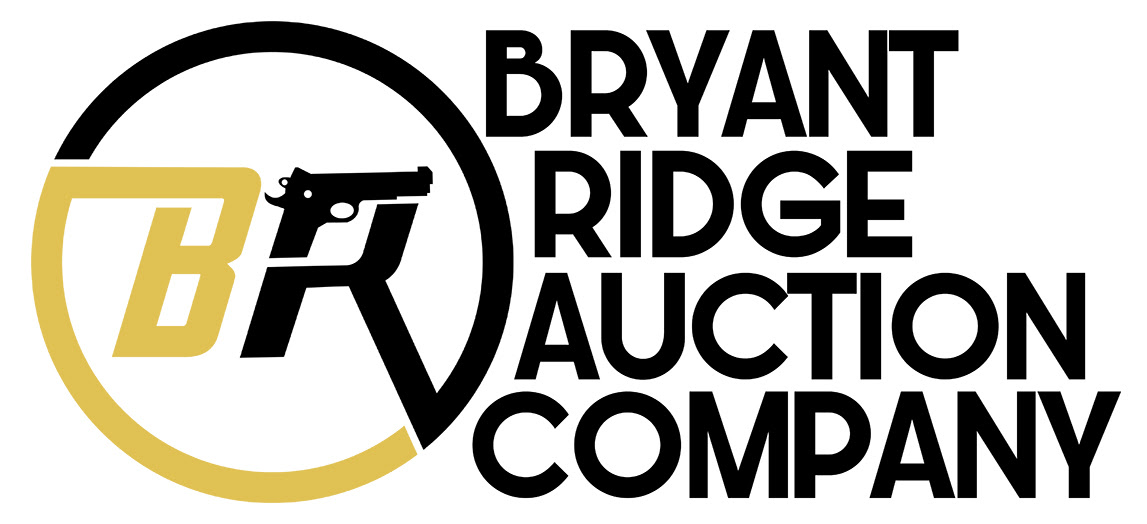 Item Description
Bryant Ridge Auction Company is pleased to present this incredible feat of gunsmithing, engineering, machining, and art, the Dakota Arms Classic 76 takedown (left handed model) in 270 WSM and 300 WSM today for a penny start auction.
Click here to view our other Live Auctions!
If you have missed out on this auction or are looking for a particular firearm, contact us. We have 100s of Collector Grade firearms (not on auction) in our inventory and available for immediate purchase.
Click here to let us know what firearms you are searching for!
Manufacturer: Dakota Arms
Model: Classic 76 Takedown
Serial: TDC0028L
Caliber: 270 WSM, 300 WSM
Finish: Parkerized
Barrel Length: 23.5", 23.5"
Optics/Sights: Swarovski Habicht 4-16x50
Stock/Grips: Premium Checkered Bastogne Walnut
Action: Bolt-Action
Markings: Standard
Bryant Ridge's Analysis:
In 1986, gunsmith Don Allen and machinist Pete Grisel joined forces to develop a hunting rifle that combined the reliability of a controlled-round-feed design with luxury accoutrements that, until then, were largely reserved for the most expensive bolt actions from Europe's storied gun makers. This new rifle would borrow the same basic design element that made the Mauser 98 and, later, the Winchester Model 70, famous: a full-length claw extractor that bites the rim of the cartridge while feeding and retains its hold on the rim throughout the firing, extraction and ejection processes. This design assures the cartridge will cycle properly because the claw extractor secures the cartridge throughout the entire firing sequence. Many hunters, particularly those who hunted dangerous game, wanted this level of insurance, and in 1986 it was hard to find an American rifle other than the Ruger 77 employing controlled-round feed. Winchester's Model 70, which until 1963 used the system, had dropped the full-length claw extractor in favor of a more economical push-feed design.
Allen and Grisel understood the value of controlled-round-feed rifles, and they knew hunters wanted an American-made bolt gun using the system. These hunters found what they had been looking for in Allen and Grisel's new design, the Dakota Model 76.
From the outset, Dakota rifles were built with excellent stocks from walnut blanks varying from very good to drool-worthy. The 76 features an action that looks very much like the early Model 70 design with several mechanical improvements. Unlike the original Model 70's open-cone breech, which did not fully support the case head, the Dakota bolt has a steel collet extending beyond the bolt face and locking lugs to fully surround the case head — supporting the case head in the event of a rupture. The design allows for the claw extractor system and provides an extra level of protection similar to push-feed designs.
In addition, the claw extractor on the Model 76 is wider than the Model 70 at 0.385 inches, allowing for even more bite on the surface of the rim. The 76 uses a spring-mounted ejector that protrudes from the receiver to provide positive ejection when the bolt is pulled fully to the rear, and spent casings strike the ejector blade and are sent spinning into the air with authority. Sliding the bolt forward picks up another cartridge from the magazine, the big claw bites the rim, and the process repeats.
Dakota, which is now part of the Remington Outdoor Company (Remington, Marlin, Bushmaster, Nesika, DPMS and other brands), has upgraded its factory to include the latest wire EDM and CNC machining technology. At the heart of the company, though, are the skilled gun makers who put tremendous time and effort into each rifle that comes out of its Sturgis, South Dakota, facility. Current models include the Classic, Alpine, African, Safari, PH and Traveler, among others.
Of all Don Allen's innovative design features, perhaps the most groundbreaking is his takedown rifle, the Dakota 76 Traveler, in which the barrel and fore-end can be removed with one full turn of an Allen-head "tightening" screw on the right side of the stock. Once the screw is loosened, the barrel and fore-end assembly is pulled straight forward from a sleeve in the receiver.
Contents:


This work of art comes encased in a Pelican 1700 case, with both barrels, bolt, and allen keys set into their respective pockets.



Return Policy:


We gladly offer a 3 day unfired inspection policy from the time that the firearm is delivered to your FFL. Refunds are available for all qualifying orders.
Shipping Details
Handgun Standard Shipping $50.00
Long Gun Standard Shipping $65.00
We strive to ship orders within the close of the following business day after payment and documentation is received.
Payment Details
We accept all forms of Payment including Personal Check, Business Check, PO Money Orders, Certified Check, Etc.
Please note we place a 7 business day hold on shipment, for all non-certified payments.
Return Policy
We gladly offer a 3 day unfired inspection policy from the time that the firearm is delivered to your FFL. Refunds are available for all qualifying orders.

Additional Details
Our #1 priority is customer satisfaction. We want to build a lasting trust in the relationship with our customers, so that you will always look to us for all your firearms needs. If you have any issues with your transactions please contact us, and we will work with you to resolve any issues you may have. We greatly appreciate your trust in us and we look forward to fulfilling all your future firearm needs.
Bryant Ridge also reserves the right to cancel any sales that may occur while gunbroker.com is experiencing technical issues that affects the entire site or a complete site outage, within an hour of the auction ending.
We have an amazing inventory of classic and collector firearms that we are adding to Gunbroker daily. Stay up to date on all of our latest auction by adding us to your favorite sellers list.

About Us
From a small town hobby, to a leader in the investment and collector grade firearms industry. Bryant Ridge Firearms is here to offer the best in quality and customer service when you are looking to unload your collector grade firearm collection.
More Items from Bryant Ridge Co.
View All
Close